New Channels Of Targeting

Vision
To boost the app economy in the MENA region by creating an innovative and sustainable technology platform that allows mobile app creators to scale their businesses with a meaningful impact.

Mission
To support mobile app creators in the region by providing them with a world-class technology platform that enables them to create a massive impact on their audiences while creating significant brand value.

Core Values
 To create long-term and sustainable growth based on our core values of Care, Trust, Commitment, Accountability, Diversity, and Integrity for our internal and external stakeholders.
About Deviceboost
Deviceboost is the MENA region's leading mobile app discovery and monetization technology platform. Deviceboost powers the app economy by helping mobile content creators to turn any app into a business through a leading Martech platform. The AI-backed and data-driven platform from ArabyAds further aids publishers, advertisers, and OEMs in scaling their businesses through innovative and sustainable technology.
At Deviceboost, our team is tirelessly working on a mission to boost the app economy in the MENA region. With ArabyAds' DMP at the core, Deviceboost leverages every data point to precisely target the right audience to deliver ROI-driven advertising that helps app creators to acquire new users, retain existing users, and monetize efficiently. The Deviceboost platform reaches over 65 million potential consumers in the region.
With a flexible self-serve and managed services module that is 100% safe and transparent, Deviceboost enables MENA app creators to unlock their mobile apps' potential by providing solutions during the various growth stages of their journey.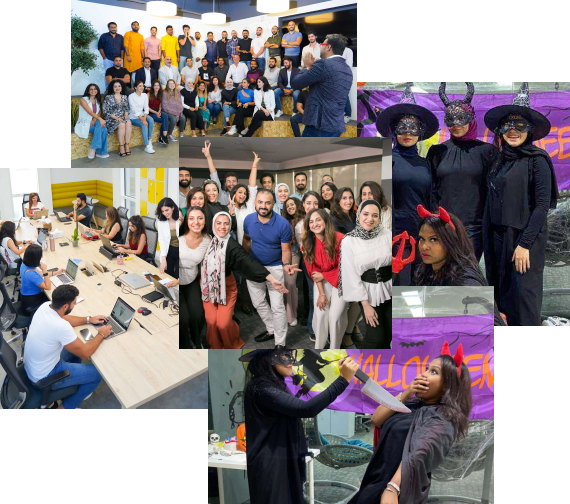 Our Culture
At Deviceboost, people are our biggest assets. We believe the people make the organization successful, and we must make them feel valued and take good care of them. As a robust, value-driven, and growth-oriented organization, Deviceboost takes pride in creating a people-first culture that enables long-term relationships and greater engagement, taking the organization to newer heights.
Our Geographical Reach